FordPro.com appears to have been sold as #Ford rolls out service
The domain FordPro.com was most likely sold this week, as Ford automotive rolled out a new professional service, called Ford Pro.
WHOIS records of FordPro.com indicate that the domain moved away from its parked status with Moniker and onto CSC, a domain registrar focusing on brand protection.
The web site at FordPro.com forwards to the local page created by Ford for its Ford Pro service.
Registered in 2004, FordPro.com surprisingly survived 17 years without a UDRP; FordProtect.com was not as lucky.
So what is Ford Pro?
According to Ford, it's a new global business within Ford committed to commercial customer productivity.
Ford Pro delivers a work-ready suite of vehicles, products and services for virtually every vocation, backed by technology and engineered for uptime. A true one-stop-shop, offering a full portfolio of electrified and internal combustion vehicles designed to integrate seamlessly with the Ford Pro ecosystem helping customers businesses' thrive today and into the new era of electrification.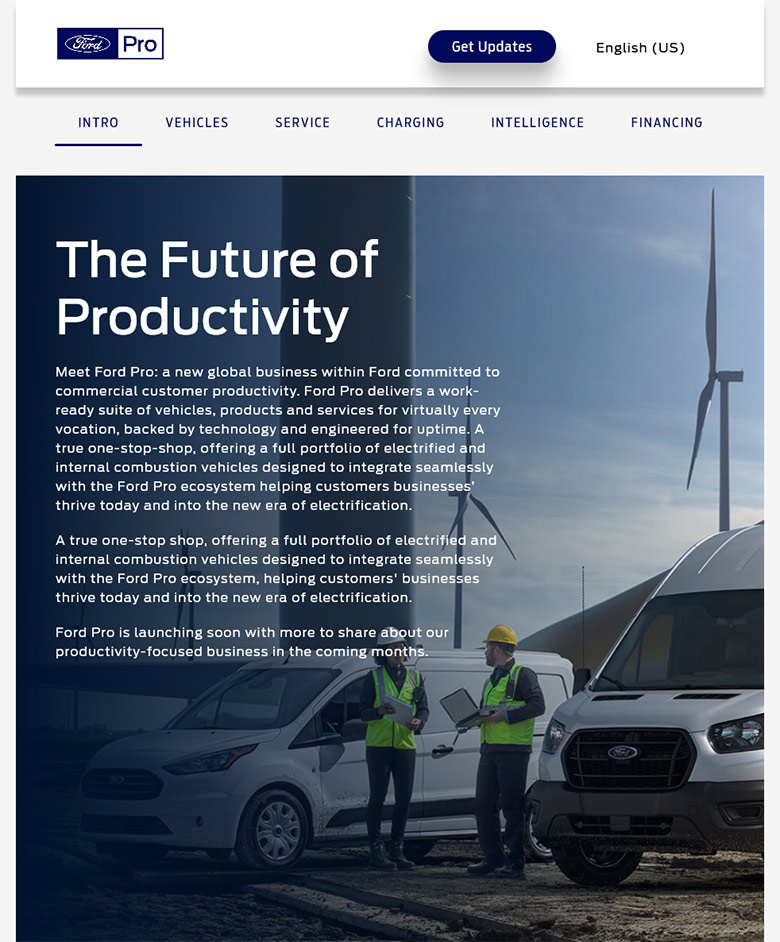 Copyright © 2021 DomainGang.com · All Rights Reserved.
Source link