Who became the dominant Sergei on the internet?
The buyer of the domain Sergei.com just became the dominant Sergei on the internet.
Sergei Chestakov is a programmer with a rich background, who is currently working as a software engineer at Replit.
Based in the San Francisco Bay area, where wages are commensurate with the local rent rates, it's no wonder that Sergei Chestakov forked out a hefty $33,000 dollars for the domain Sergei.com.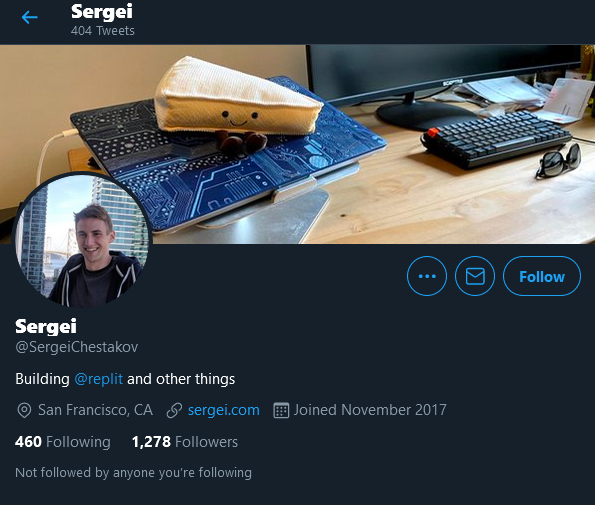 How did Sergei get the domain name Sergei.com? By simply emailing its previous owner, Serge Sky, and agreeing on the price.
The transaction took place on Sedo, and following that announcement, Sergei went on a shopping spree, acquiring the following "Sergei" domains:
Sergei.life
Sergei.love
Sergei.today
Sergei.us
Sergei.work
Sergei.world
With all those domains, Sergei Chestakov aims to become the dominant Sergei on the internet.
Selling one's first name isn't rare, as in the case of James.com that sold for a mind-wobbling six figures.
Just don't tell Sergei Putanov, he might break leg to get this domain! ?

Copyright © 2021 DomainGang.com · All Rights Reserved.