#Sedo : Domain sales report for June 7, 2021 — T.gl at $25000
Sedo domain sales report: Top sale is that of T.gl at a phenomenal $25,000 dollars! Dot .gl stands for Greenland.
Welcome to the latest domain sales report by Sedo; this time we cover the week ending on June 7, 2021. This information has been provided by Sedo.com, kind sponsors of DomainGang.
The Sedo marketplace sells great domains 24/7 providing a great service. Sedo established its 100% home-based operations early last year; don't' miss the Sedo @ Home interview!
This report contains 4 domains sold at five figures as seen below – dot .com only:
healthyways.com 23,000 USD
bkcm.com 18,000 USD
clubtokens.com 10,000 EUR
gamingcity.com 10,000 EUR
Sales prices are listed in USD and also in EUR or GBP, but are converted in USD for ranking purposes.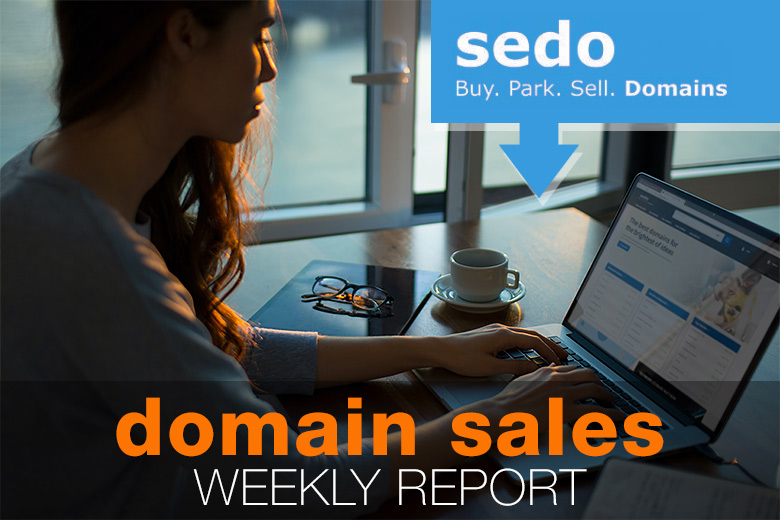 Further down the list, some solid sales of .com domain names, for amounts of $2000 dollars and up:
wellca.com 8,000 USD
collegehill.com 7,500 USD
propertycare.com 6,000 GBP
stelium.com 5,500 EUR
infinitty.com 5,500 EUR
fitpage.com 5,500 USD
enrobes.com 4,999 USD
prodico.com 4,995 USD
u3k.com 4,995 USD
chatwild.com 4,995 USD
nanocortex.com 4,995 USD
ummeed.com 4,995 USD
raises.com 4,100 USD
codewiki.com 4,000 USD
soldoutshows.com 3,750 USD
oceancalling.com 3,699 USD
asilla.com 3,500 EUR
bdsmlive.com 3,500 USD
rarestudio.com 3,499 USD
paradiz.com 3,200 EUR
somedays.com 3,000 EUR
carstay.com 2,995 USD
ingredientes.com 2,900 EUR
itpharma.com 2,800 USD
jpvendome.com 2,500 USD
bescrappy.com 2,299 USD
live-ticket.com 2,295 USD
xpertme.com 2,189 USD
flashie.com 2,000 USD
This Sedo sales report continues with ccTLD sales, with 3 domains in the five figure range:
t.gl 25,000 USD
fastighetsmäklare.se 13,000 EUR
saxo.nl 11,750 EUR
griffon.ca 8,000 USD
sonnenspiele.de 6,500 EUR
blanx.eu 6,000 EUR
waterdrop.sg 5,000 USD
mem.co 5,000 USD
pna.de 4,950 EUR
acker.eu 4,760 EUR
waffles.de 4,560 EUR
starconcept.de 4,500 EUR
english-academy.de 4,500 EUR
descuento.cl 3,999 EUR
goodz.de 3,960 USD
servuskids.de 3,950 EUR
fast.in 3,500 USD
eef.nl 3,200 EUR
kaya.de 3,000 EUR
optimea.fr 2,689 EUR
greenday.lu 2,000 EUR
And lastly, the Sedo sales report provides sales of other types of TLDs, with all domains in the four figure range:
arthermitage.org 4,990 USD
medinfo.org 3,400 EUR
starlux.net 2,800 USD
angelschein.net 2,500 EUR
livein.paris 2,500 EUR
flexi.org 2,400 USD
Sedo continues its great course in 2021 at the beginning of Q2/2021, delivering great results for its domain name sellers and buyers.
Statement from Sedo: This public report does not include confidential sales many of which exceed the values of our publicly reported sales. Also, only public sales of 2,000 USD and up are included in this report.

Copyright © 2021 DomainGang.com · All Rights Reserved.
Source link