Domain sightings: Mr. Lundy for #Florida governor in 2022
Florida governor Ron DeSantis will be facing a strong opposition during the 2022 elections.
Democrat and independent candidates will attempt to shorten the political lifespan of mini Trump and apparently one of these candidates is Alex "Lundy" Lundmark.
Going by MrLundy, the candidate for Florida's top government position operates a web site at the domain MrLundy.com.
Seeking feedback from his constituents, Mr. Lundy says:
"Let's elevate leadership that focuses on our community's inner struggle rather than outward conformity. Let's promote ones that are willing to incubate future technologies and improve States infrastructure to accommodate those technologies. "
We came across a van promoting MrLundy.com earlier today, in yet another "domain sighting."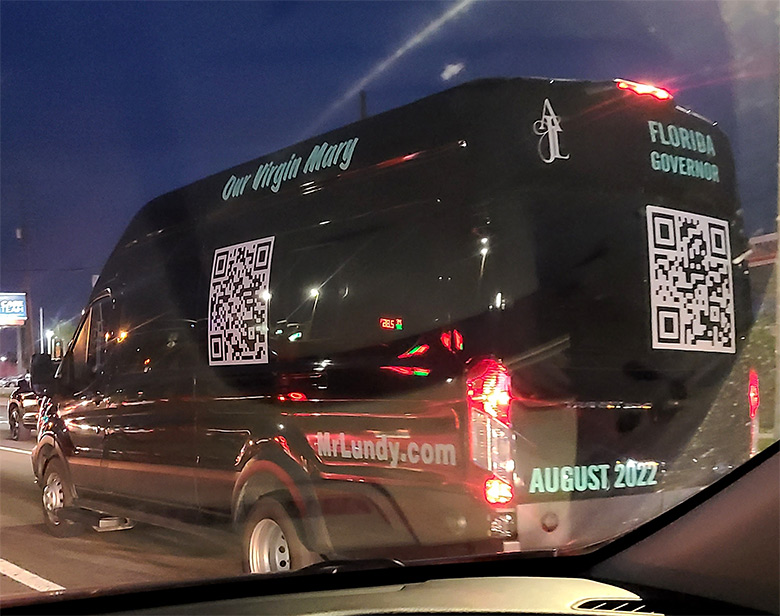 What's a "domain sighting," you may ask.
It's when we encounter domain names in the real world, that appear on vehicle wraps and signs, billboards and business signs, and product wrapping. For convenience, we group them into .com domain sightings, and other ccTLDs, gTLDs and TLDs.

Copyright © 2021 DomainGang.com · All Rights Reserved.
Source link