#Mintable .app adds Mintable.com to its #NFT powerhouse
Mintable is a next-generation non-fungible token (NFT) marketplace. Launched in 2018, Mintable empowers artists and creators to monetize their work via NFTs.
Operating from the domain Mintable.app, the marketplace allows everyone to get involved with NFTs without any prior knowledge in coding, or upfront cost of minting an asset.
Mintable is backed by venture capitalist and television personality, Mark Cuban, and just announced the closing of its series A funding round for $13 million dollars.
It's interesting to note that the domain Mintable.com appears to have changed hands in late March 2021, moving from GoDaddy to Namecheap in the process and it's now forwarding to the web site at Mintable.app.
Could it be that Mark Cuban opened up his wallet, acquiring the domain Mintable.com? ?
The domain was parked at GoDaddy in February 2021, as this Archive.org capture shows. If it sold at the GoDaddy marketplace in March, we should be hearing about its selling price in September, as GoDaddy releases curated domain sales lists that go back six months.
Story kudos: Dale G.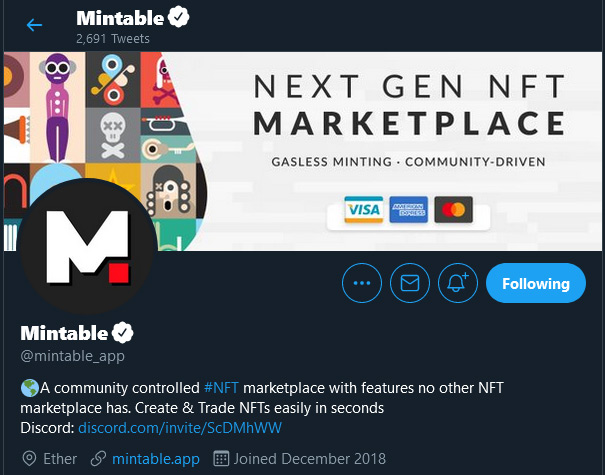 Copyright © 2021 DomainGang.com · All Rights Reserved.
Source link