NURO Corp filed #UDRP against the aged domain name Nuro.com
NURO Corp. have filed a UDRP at the WIPO against the domain Nuro.com.
The domain was registered in 1996 and it's owned by domain investor and entrepreneur, Francois Carrillo, founder of Domaining.com and Catchy.com.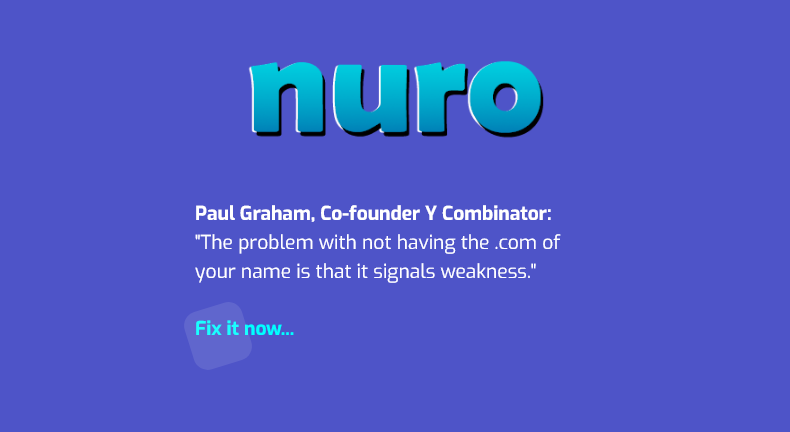 NURO Corp. is based in Canada and was founded in 2017. As such, we are foreseeing that they will lose the UDRP case at the WIPO, as Nuro.com predates their company's birth by 21 years. It appears that Carrillo acquired the domain in February 2015, once again before NURO Corp. was founded.
NURO is the manufacturer of NUOS, the Neural Operating System. NUOS allows today instant communication and full-scale computing by brain signals without surgery. They operate from the domain name Nuro.ca.
Nuro.com is a four letter (LLLL) .com domains, that falls in the CVCV category. According to an Afternic listing, the minimum offer stands at $50,000 dollars.
We'll be keeping an eye out for the outcome of this UDRP case.

Copyright © 2021 DomainGang.com · All Rights Reserved.
Source link