Virgin Galactic aims to "amaze" but it's at Omaze.com
Richard Branson wrote space aviation history today, as far as the future of commercial flights to space go.
The British billionaire and founder of Virgin Galactic rode aboard the Unity 22 flight to the edge of space, experiencing zero gravity and return safely to earth moments later.
Today's launch was an opportunity for lots of self-patting on the back and bragging rights among other, competing commercial space flights. Amazon founder, Jeff Bezos, is scheduled for his own trip to space on July 20th.
Virgin Galactic aims to amaze, and Richard Branson's British accent made sure of that. We headed out to Amaze.com/space following his prompts during the live stream, only to be greeted by a security message due to an expired SSL certificate.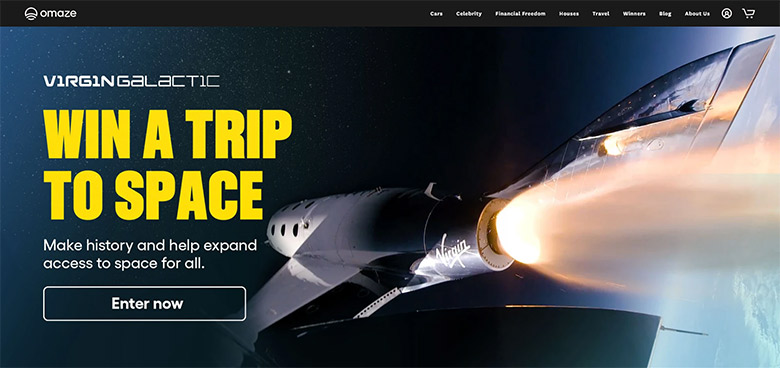 But our intended destination was different: Omaze.com where 2 tickets to space are available for the lucky ones that win the competition.
It's amazing what a little change in vowels, and a British accent can do to a domain name; or should that be "omazing?" ?
Congratulations to Richard Branson and Virgin Galactic for today's mission to the edge of space!

Copyright © 2021 DomainGang.com · All Rights Reserved.