Domain sightings: IDEAL Pest Solutions runs on a .net forwarder
IDEAL Pest Solutions is "Central Florida's Premier Residential And Commercial Pest Control" service provider, according to their web site.
Jason Fleming, President of Ideal Pest Solutions, says:
My family has resided in the Central Florida area since the early 1930's and I have seen many changes throughout that time. I have over 30 years in the pest control industry. In addition, my staff provides exterminator services in the residential and commercial areas including Schools, Food Processing, Hotels and Property Management for Pest Control, Rodents, Bed Bugs, and Wildlife exclusion work.
The company operates from a .net domain on its vehicle fleet, idealps.net. That domain, however, is a forwarder to the longer exact match to the brand IdealPestSolutions.com.
Registered in 2019, the .com appears to have been acquired later, as the .net was registered in 2014. Meanwhile, Huge Domains offers idealps.com for sale.
In our opinion, IDEAL Pest Solutions has all bases covered.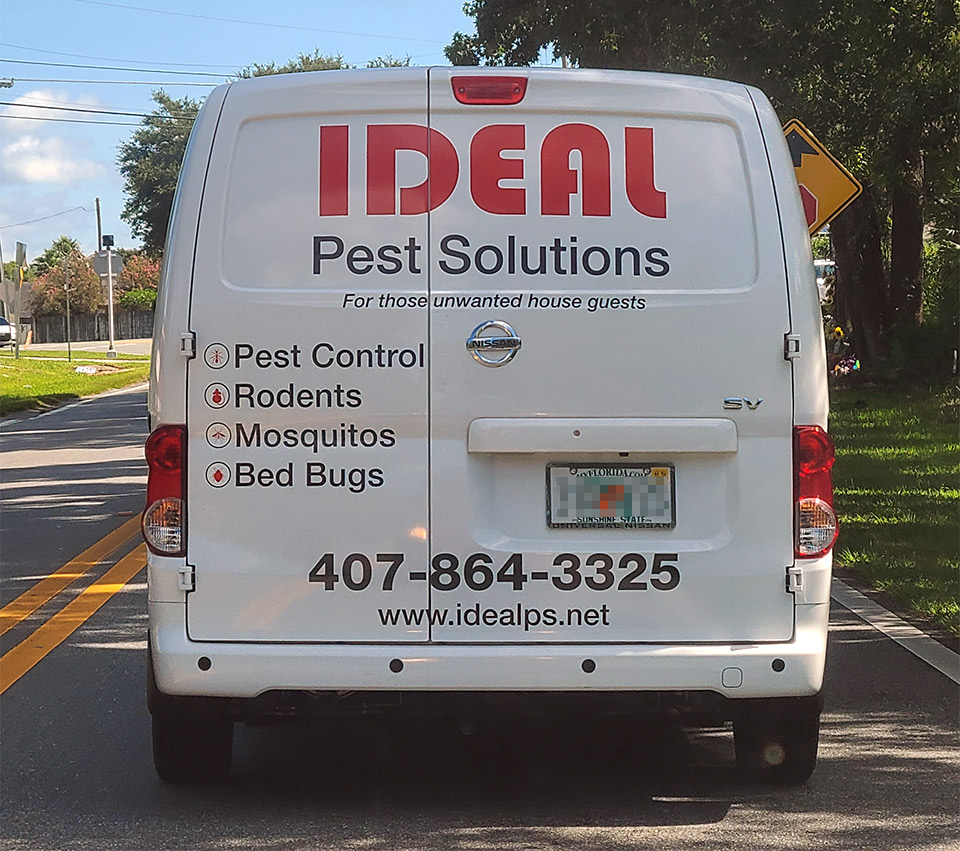 What's a "domain sighting," you may ask.
It's when we encounter domain names in the real world, that appear on vehicle wraps and signs, billboards and business signs, and product wrapping. For convenience, we group them into .com domain sightings, and other ccTLDs, gTLDs and TLDs.

Copyright © 2021 DomainGang.com · All Rights Reserved.
Source link