#Sedo : Domain sales report for August 16, 2021 — Polity.com at $36,000
Sedo domain sales report: Top sale is that of Polity.com for $36,000 dollars.
Welcome to the latest domain sales report by Sedo; this time we cover the week ending on August 16, 2021. This information has been provided by Sedo.com, kind sponsors of DomainGang.
The Sedo marketplace sells great domains 24/7 providing a great service. Sedo established its 100% home-based operations early last year; don't' miss the Sedo @ Home interview!
This report contains 8 domains sold at five figures as seen below – dot .com only:
polity.com 36000 USD
goldensection.com 20000 USD
finfast.com 20000 USD
zero100.com 12800 USD
hackercapital.com 12000 USD
armodd.com 12000 USD
bstk.com 10001 USD
tamio.com 10000 USD
Sales prices are listed in USD and also in EUR or GBP, but are converted in USD for ranking purposes.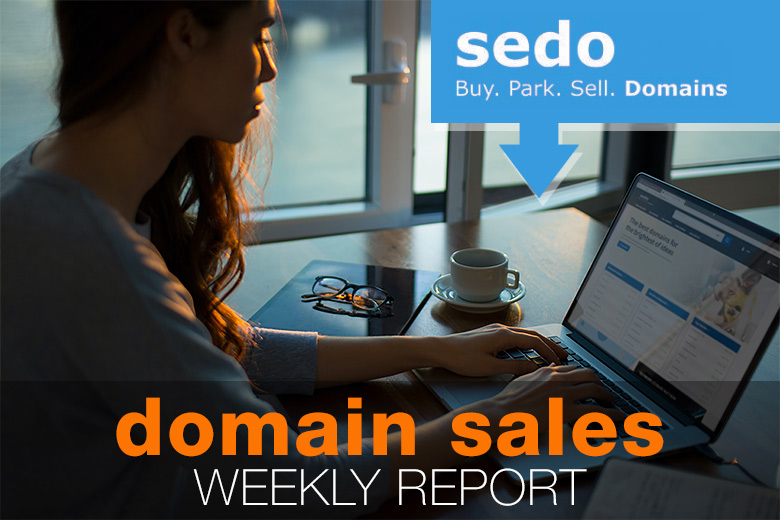 Further down the list, some solid sales of .com domain names, for amounts of $2000 dollars and up:
playbit.com 8000 USD
3dlifestyle.com 6900 USD
sflx.com 5999 USD
alphix.com 5900 EUR
thrillsy.com 5310 USD
lm1.com 5200 USD
creativeshop.com 5000 EUR
questionsabout.com 5000 USD
publicmarket.com 5000 USD
sshop.com 5000 USD
wholaw.com 4995 USD
nnormal.com 4895 USD
mitarot.com 4250 EUR
vision2.com 4203 EUR
eflask.com 4000 USD
qeane.com 3995 USD
crossswap.com 2995 USD
pandaca.com 2799 USD
gryco.com 2695 USD
idtop.com 2500 EUR
havejoy.com 2500 USD
autopick.com 2500 USD
dogr.com 2399 USD
leadchatbot.com 2250 USD
kernel-host.com 2000 EUR
notti.com 2000 USD
conceptualize.com 2000 USD
This Sedo sales report continues with ccTLD sales, with 1 domain in the five figure range:
smartpay.jp 10000 USD
improve.ch 9500 EUR
club.me 8000 USD
bax.de 6999 EUR
giftcard.no 6600 EUR
obesite.fr 5000 EUR
himalaya.io 5000 USD
dachzeltberatung.de 4800 EUR
thrasio.it 3000 EUR
lnk.at 3000 EUR
kyro.co 2995 USD
homerunner.de 2990 EUR
noel.ch 2888 EUR
rentmy.co.uk 2500 GBP
connectyou.de 2500 EUR
sentryone.de 2499 EUR
considerate.ly 2390 USD
flexi.co 2240 USD
realme.in 2100 USD
interim.co 2000 USD
And lastly, the Sedo sales report provides sales of other types of TLDs, with all domains in the four figure range:
blossom.net 4500 USD
goo.life 3500 USD
bitplay.net 2800 USD
Sedo continues its great course in 2021 at the beginning of Q3/2021, delivering great results for its domain name sellers and buyers.
Statement from Sedo: This public report does not include confidential sales many of which exceed the values of our publicly reported sales. Also, only public sales of 2,000 USD and up are included in this report.

Copyright © 2021 DomainGang.com · All Rights Reserved.
Source link