Meta Pay: Bank changes name after selling off IP assets
Meta, Inc., the mother company of Facebook, Instagram, and Whatsapp, has filed for the registration of META PAY in 5 different instances.
These trademark registration applications show that Meta intends to launch a payment platform called "META PAY" where users exchange fiat money and cryptocurrencies.
Facebook "slash" Meta spent $60 million dollars last year to acquire a group of IP assets from US regional bank Meta Financial Group, including such domain names as MetaPay.com and MetaBank.com.
Meanwhile, the bank has revealed its new name, using a "Wordle" panel for the announcement. The new name, Pathward, arrives with the matching .com domain name Pathward.com.
It's great when new brands are created and money changes hands!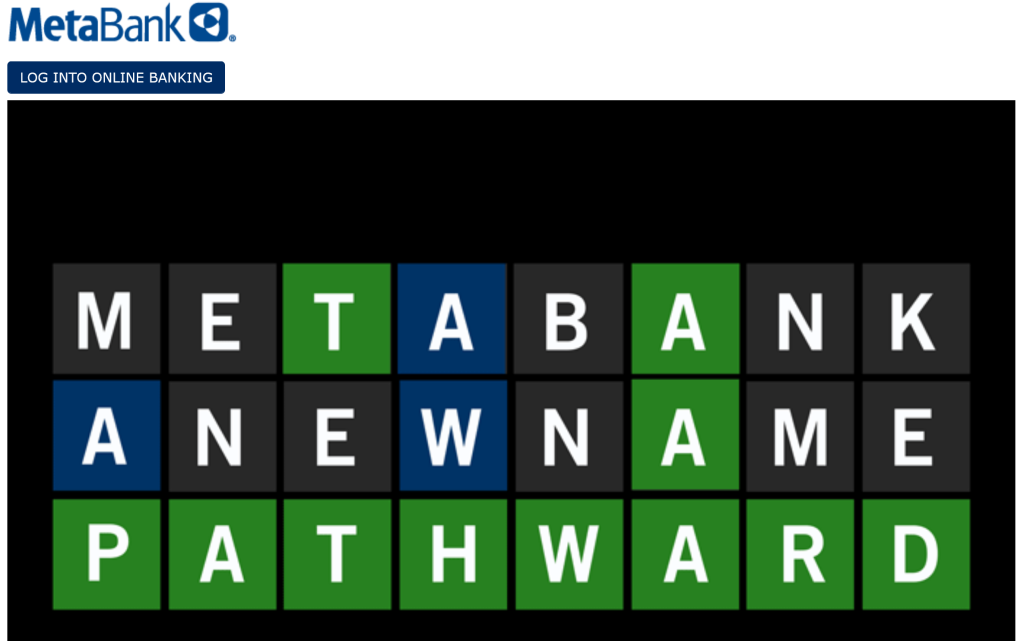 Copyright © 2022 DomainGang.com · All Rights Reserved.