Domain sightings: Dream Catcher Guides
If you're into fishing there's no better time to do it than in the summer.
Catching some big bass while drinking a cold one is *the* life for many fans of the sport.
In the beautiful mountains of North Carolina there's Dream Catcher Guides, a family-operated business, using the matching domain name DreamCatcherGuides.com.
As their web site states:
Dream Catcher Guides is the premier guided lake fishing service for Western North Carolina, Upstate South Carolina and North Georgia!
Here's a domain sighting for DreamCatcherGuides.com, along with a bonus domain, HeritageGarageDoorsInc.com (now that's a long-ass .com). 🙂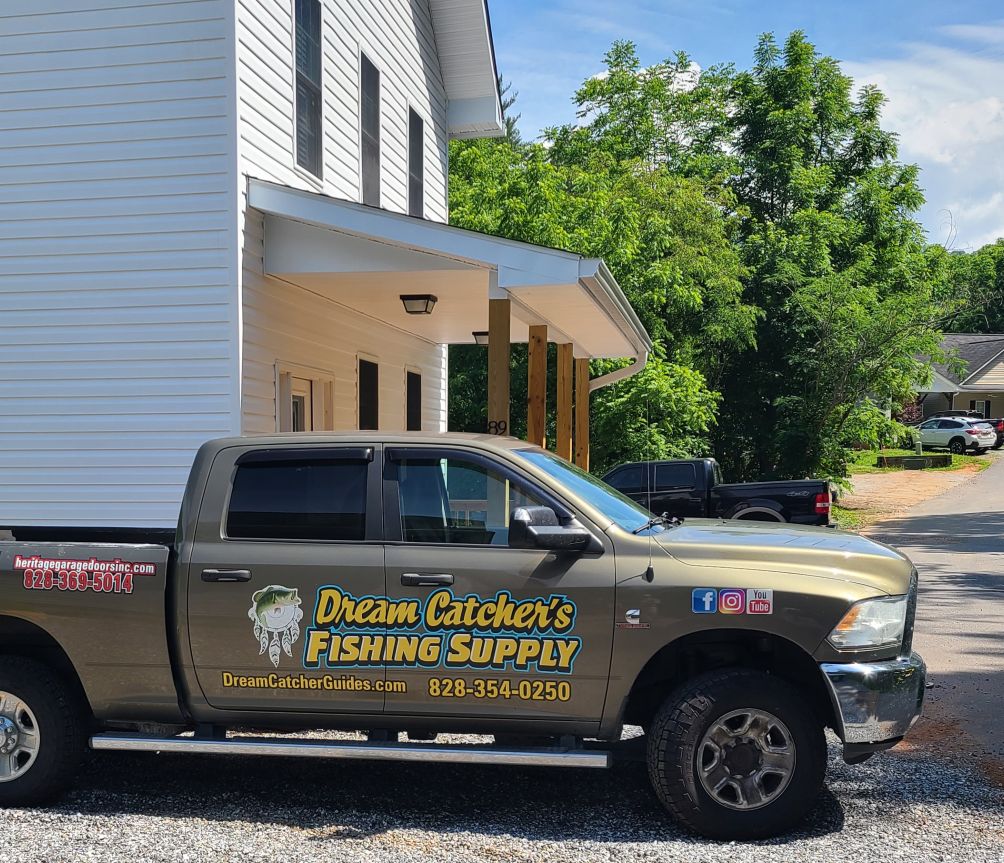 What's a "domain sighting," you may ask.
It's when we encounter domain names in the real world, that appear on vehicle wraps and signs, billboards and business signs, and product wrapping. For convenience, we group them into .com domain sightings, and other ccTLDs, gTLDs and TLDs.

Copyright © 2022 DomainGang.com · All Rights Reserved.