#Sedo : Domain sales report | August 1, 2022 — Afloat.com sold for $75,000 dollars
Sedo domain sales report: Top sale is the domain Afloat.com for $75,000 dollars.
Welcome to the latest domain sales report by Sedo; this time we cover the sales week ending on August 1, 2022. This information has been provided by Sedo.com, kind sponsors of DomainGang.
The Sedo marketplace sells great domains 24/7 providing a great service. Sedo established its 100% home-based operations early in 2020; don't' miss the Sedo @ Home interview!
This report contains 7 domains sold at five figures as seen below – dot .com only:
afloat.com 75000 USD
funfull.com 16000 USD
tormail.com 15000 USD
openborder.com 14995 USD
rian.com 12000 USD
repmaster.com 11499 USD
altesa.com 10000 USD
Sales prices are listed in USD and also in EUR or GBP, but are converted in USD for ranking purposes.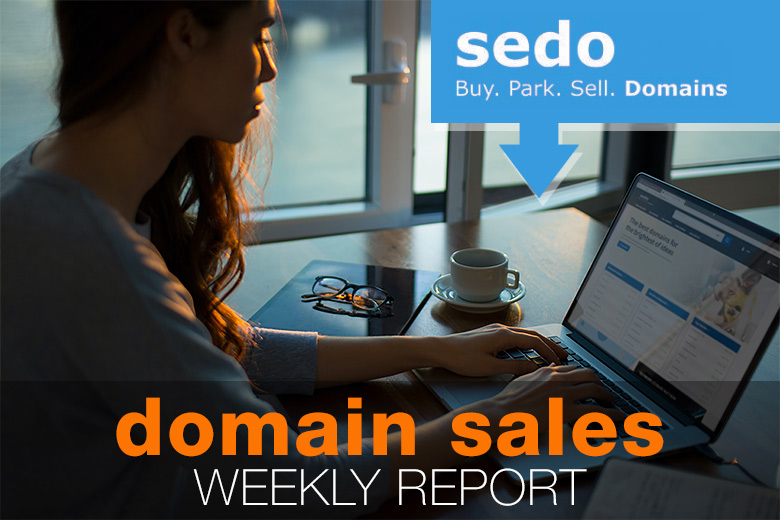 Further down the list, some solid sales of .com domain names, for amounts between $2,000 dollars and $9,999 dollars:
epictimes.com 7700 USD
geekex.com 6888 USD
holypay.com 6100 USD
shellys.com 6000 USD
thefarrier.com 5999 USD
oxbar.com 4995 USD
banok.com 4800 USD
lenyx.com 4500 USD
vizby.com 4345 USD
cmssolutions.com 4000 USD
mediasafe.com 4000 USD
humanhut.com 3999 USD
swapgo.com 3499 USD
voyoa.com 3195 USD
toolsbox.com 2999 USD
tiper.com 2700 USD
megabun.com 2650 USD
creances.com 2500 EUR
gartenpools.com 2500 EUR
sproutspot.com 2500 USD
bedsbedding.com 2500 USD
pathwaytozero.com 2500 USD
iamsobored.com 2332 USD
trading-club.com 2288 USD
twoclick.com 2050 EUR
This week's Sedo sales report continues with reported ccTLD sales, with 1 domain in the five figure range:
bu.lu 33000 EUR
teenpatti.in 9980 USD
bikini.it 8301 EUR
mycar24.de 5800 EUR
ernaehrungsstudio.de 4760 EUR
terravita.de 3000 EUR
cachaca.com.br 3000 USD
onecareer.de 2999 EUR
tigereye.de 2990 EUR
videostatement.de 2990 EUR
soulstories.de 2499 EUR
rundundbunt.de 2000 EUR
ucpa.de 2000 EUR
hundephysio.ch 2000 EUR
lasvegas.io 2000 USD
Lastly, this week's domain sales report from Sedo provides sales of other types of TLDs, with 2 domains in the five figure range:
push.org 31243 EUR
boolean.xyz 14888 USD
rye.xyz 5001 USD
boomerang.club 2599 USD
flex.asia 2550 USD
today.xyz 2500 USD
eth.broker 2400 USD
properties.app 2350 USD
otherspace.xyz 2111 USD
Sedo has closed up the second quarter of the year with a strong sales roster; in 2021, Sedo had a stellar year full of great results for its domain name sellers and buyers.
Statement from Sedo: This public report does not include confidential sales many of which exceed the values of our publicly reported sales. Also, only public sales of 2,000 USD and up are included in this report.

Copyright © 2022 DomainGang.com · All Rights Reserved.