#Sedo : Domain sales report | August 15, 2022 — Call.com at $1,600,000 dollars
Sedo domain sales report: Top sale is the domain Call.com for $1.6 million dollars.
Welcome to the latest domain sales report by Sedo; this time we cover the sales week ending on August 15, 2022. This information has been provided by Sedo.com, kind sponsors of DomainGang.
The Sedo marketplace sells great domains 24/7 providing a great service. Sedo established its 100% home-based operations early in 2020; don't' miss the Sedo @ Home interview!
This report contains 1 domain sold at six figures and three domains sold at five figures as seen below – dot .com only:
call.com 1600000 USD
arganmidas.com 22000 USD
sprayinsulation.com 19000 USD
playfetish.com 15000 USD
Sales prices are listed in USD and also in EUR or GBP, but are converted in USD for ranking purposes.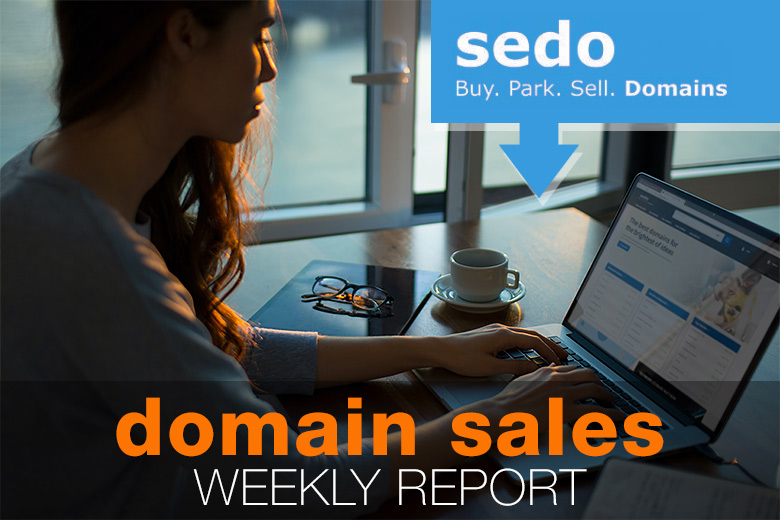 Further down the list, some solid sales of .com domain names, for amounts between $2,000 dollars and $9,999 dollars:
searchone.com 9800 EUR
smartgaming.com 8500 USD
maturespace.com 7000 USD
1bcard.com 5593 USD
tc200.com 4999 USD
khussa.com 4995 USD
itsnova.com 4400 EUR
renteer.com 4300 USD
esap.com 3700 USD
ecave.com 3500 USD
superflylabs.com 3220 USD
hernandezhealth.com 2995 USD
topmoto.com 2990 EUR
privatecapitallenders.com 2988 USD
ravencrow.com 2951 USD
kinola.com 2800 EUR
stoix.com 2550 USD
kebab24.com 2510 EUR
skladon.com 2500 EUR
find-hotels.com 2500 USD
buytodaypaylater.com 2500 USD
nftchatroom.com 2411 USD
hikeandfly.com 2250 EUR
beathead.com 2200 USD
seatrend.com 2025 USD
lilystudio.com 2000 EUR
instantdb.com 2000 USD
usdonate.com 2000 USD
This week's Sedo sales report continues with reported ccTLD sales, with all domains in the four figure range:
dm.tv 6000 EUR
unix.fr 6000 EUR
catalonia.us 4450 EUR
bagatt.de 4400 EUR
dcx.in 3850 GBP
bagatt.it 3600 EUR
zorp.io 3500 EUR
1taxi.de 3000 EUR
adventus.co 2995 USD
shipit.de 2990 EUR
youcoach.de 2279 EUR
gettested.eu 2100 EUR
Lastly, this week's domain sales report from Sedo provides sales of other types of TLDs, with all domains in the four figure range:
base.xyz 5251 USD
spaceman.org 2500 USD
sol.plus 2000 USD
axel.dev 4000 GBP
Sedo is rolling through the 3rd quarter of 2022 with a strong sales roster; in 2021, Sedo had a stellar year full of great results for its domain name sellers and buyers.
Statement from Sedo: This public report does not include confidential sales many of which exceed the values of our publicly reported sales. Also, only public sales of 2,000 USD and up are included in this report.

Copyright © 2022 DomainGang.com · All Rights Reserved.