SVB.com won't expire; domain investors delete their backorders on DropCatch
Due to recent developments at the Silicon Valley Bank, the three-letter domain SVB.com has caught the attention of many. It still belongs to the bank that recently failed and was rescued by the FDIC, thus resuming operations.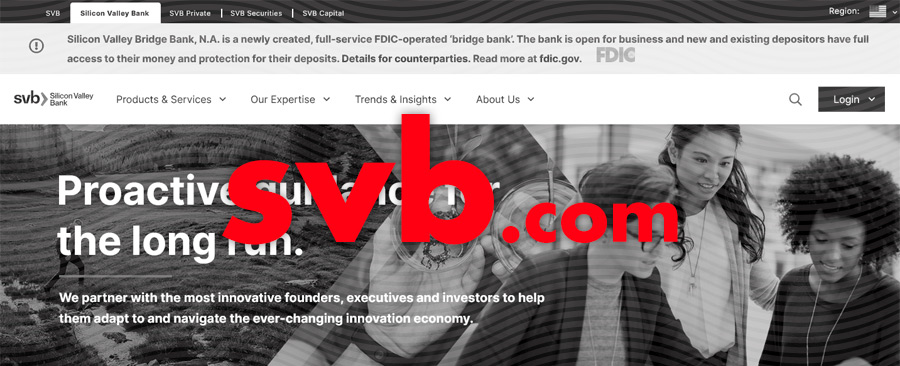 The value of this three letter .com domain name cannot be overstated. It's short, memorable, and easy to spell. It's like owning a piece of digital real estate that everyone wants but few can afford. Registered in 1998, SVB.com is so valuable that it's caused frustration among domain investors who won't be able to acquire it via auction.
"I was hoping the bank would fold and SVB.com would expire and drop," said one domain investor who wished to remain anonymous. "Well, thanks a lot Joe Biden! Saving the bank will now cost me backorder fees at DropCatch!" he added, hitting his fist on the table.

According to industry experts, the domain name is worth millions of dollars due to existing banking traffic and it's unlikely that the bank will ever let it go. The domain name won't expire or drop, which means that the only way to acquire it would be to buy it from the bank.
"Buying SVB.com from the bank will never happen now," said another frustrated domain investor. "Our only hope was to bid on it on NameJet or Sav.com but no such chance now. FML!"
So, what's a domain investor to do? The answer is simple: move on, hoping that some day soon, another LLL .com will drop.
Copyright © 2023 DomainGang.com · All Rights Reserved.