DNWE drops subscriptions; offers 12% domain sale commission fee
Two years ago, DNWE, the domain marketplace for curated and non-curated domains, catering to domain investors primarily, switched to a subscription-based model.
While plenty of domain investors did use the service, renewal rates weren't that great, apparently, despite the platform's unique position as an investor-centric exchange.
This is all changing, as the latest update from DNWE.com disclosed via an email that access will be free of charge, once again.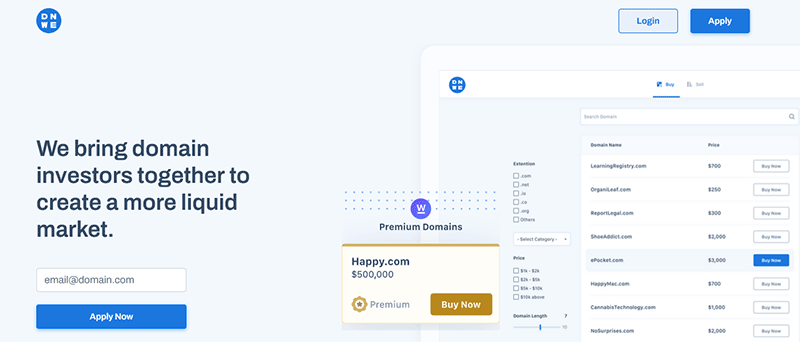 Beginning April 1st, no subscription will be required. Sellers will go back to paying 12% commission when selling a domain and buyers will no longer pay a Dan.com escrow fee when buying a domain. We'll have to assume that DNWE gets to keep 7% and Dan.com will keep 5% for processing a lead through their system.
All currently active subscriptions will be issued a prorated refund for the remaining time left.
For more information, check out DNWE.com.
Copyright © 2023 DomainGang.com · All Rights Reserved.