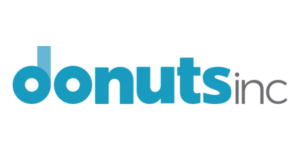 Erik Brooks and Fadi Chehadé, Co-CEOs of Ethos Capital, made the announcement today that Ethos Capital is going to acquire controlling interest of Donuts Inc.
Last month Donuts completed the acquisition of Afilias.
Here is the announcement today:
As Co-CEOs of Ethos Capital, LLC ("Ethos Capital"), we are happy to announce that Ethos Capital has decided to increase its stake in Donuts Inc. ("Donuts") by agreeing to acquire a controlling interest in the company. Donuts is an outstanding business and leader in their industry. We are excited to partner with the very capable team at Donuts and support their commitment to reliability, security and stability.
Ethos Capital was founded on the principle that operating expertise is mission critical to making sound investment decisions and adding value to portfolio companies.
Sincerely
Erik Brooks and Fadi Chehadé
Ethos Capital
Co-CEOs
Source link